Family 1 Hour, Sport 3 Hour, and Elite 6 Hour Adventure Race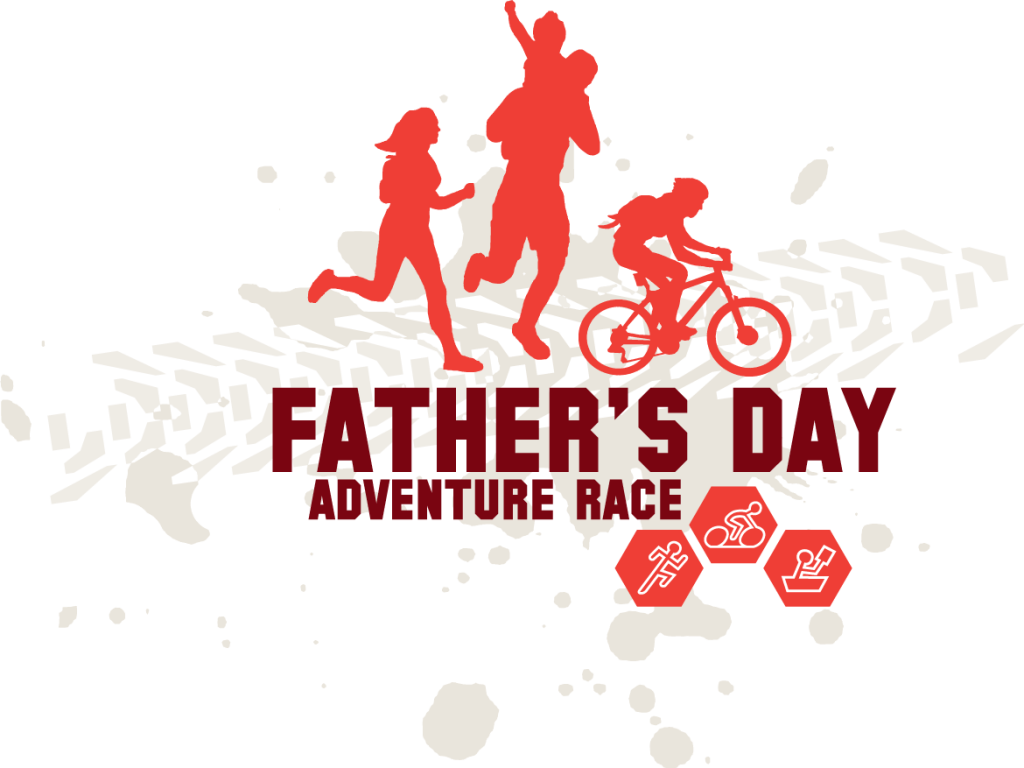 The Father's Day Adventure Race will take place on Saturday, June 18, 2016.
We will have races in 3 categories; Family, Sport, and Elite.
For the Family 1-Hour race, expect to have some fun team challenges mixed in with the biking (along a great trail system), paddling (approximately 1 mile), and trekking (about 2 miles).  Along with some team building one-minute challenges.
For less experienced teams we will be having what we call an "Adventure Racing 101" class at 9AM and 12:30PM. This will include some map readying instructions (along with compass reading help if you want it). We will also go over some canoe paddling instructions and any bike questions you may have.
For the Sport 3-Hour race, expect a slightly longer course than the Family course, also including some fun challenges along the way.
If you are doing the Elite 6-Hour race, be prepared to do each of the disciplines (paddle, bike, and trek) for about 2 hours each. We will also include some challenges in the transition areas as well as along the route. This is an elite level course so plan on some tough paddling (not all downstream) and some difficult to find checkpoints along with outstanding single-track biking.
Race for free!
This year we are allowing teams members that race in the the Elite or Sport race to then join in and also participate in the Family race, for FREE. The Elite and Sport races both end at 1:00PM, so we want to encourage team members to then join their kids or other family members in a Family team and do that race as well, which starts at 2:00PM. If you are going to take advantage of this offer, please register first for the Elite or Sport race, then register your Family team. The fee for the Family race registration will be automatically adjusted during the registration process.
[Disciplines:  Trekking, Biking, Paddling, Navigation, Orienteering]
Date: June 18, 2016
Location:
Little Big Econ State Forest (map)
1350 Snow Hill Road
Geneva, FL 32732
Race Maps and Passports:
Race Reports:
Photos:
http://events.stevensobelphotography.com/adventure-race-6-18-2016-all