Family 1 Hour, Sport 4 Hour, and Elite 8 Hour Adventure Race

Ray Wayside Park and Silver Springs State Park is one of the true jewels of Florida. A Crystal clear spring that is the site of glass bottom boat tours and also the Heartbreaker Adventure Race featured by Florida Xtreme Adventures.
Please note that the race actually starts from Ray Wayside Park. Address and map below.
Master course designers Craig Sheriff and Ron Eaglin will be bring you 3 courses for every level of adventure.
Our Family course will provide wonderful trekking through pine and hard flatwoods, a wonderful canoe (we provide canoes and paddles) section with crystal clear water and just enough biking to see the sights. We expect all families to finish in around 60 minutes and to have a great time.
Our Sport course kicks it up a notch and is recommended for those athletes just getting started. After helping all new sport teams to prepare for the adventure in our pre-race preparation session (Adventure 101) the teams will be able to go out and test their skills in a challenging, but fun courses. Expect to see ample wildlife (possibly including monkeys) with a bit more adventure on the canoe section of this race. The woods are perfect for all off-road and we will have some challenges facing you in the mountain biking and trek sections.
We did not forget our elite experienced competitors. Be ready to put you adventure skills to the test with some great navigation challenges and everything you would expect out of an elite level 8 hour race.
[Disciplines:  Trekking, Biking, Paddling, Navigation, Orienteering]
Date: February 13, 2016
Location:
Ray Wayside Park (map)
9564 NE 28th Lane
Silver Springs, FL 34488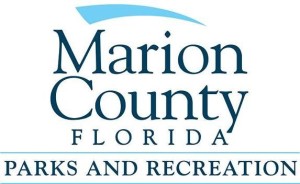 Race Maps and Passports:
Photos:
To see photos or to upload your own photos, please visit the photos page below. We encourage all teams to upload their own photos: