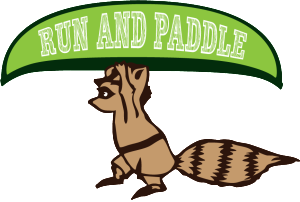 ———————————————————————
Race Recap
Run and Paddle Races serve as a great introduction to the world of adventure racing.
A diverse group of 34 racers showed up at Katie's Landing for a four-mile trail run through the Lower Wekiva Preserve and a three and a half mile paddle on the Wekiva River. Matt Ruppert (Team Trippies) held a five minute lead on the second place team when he started the canoe leg with his partner Jackie Matthews. That second place team was the experienced nephew-uncle duo of Giorgio and Francisco Torregrosa (Dos Boricuas). The Torregrosas steadily gained on the Trippies and shortly after the halfway buoy – caught and passed them to post the fastest time of the day (1:08:10). The youngest racer was Emerson Maschhoff (11) who completed the entire course with her father, Ryan, and finished second in the adult / child division. The oldest racer was Steve Evans (66) who came in second in the men's solo division with a time of 1:18:29 (7th overall).
Special thanks to Stacey Roberts for handling registrations, time keeping and manning the FLX booth during the Discover Wekiva festival. Also – thanks to Ron Eaglin for vetting the run course and pulling the course markers afterwards.
I hope to see everyone in Mount Dora for the Paddle-Run-Paddle Race on Saturday, June 7th.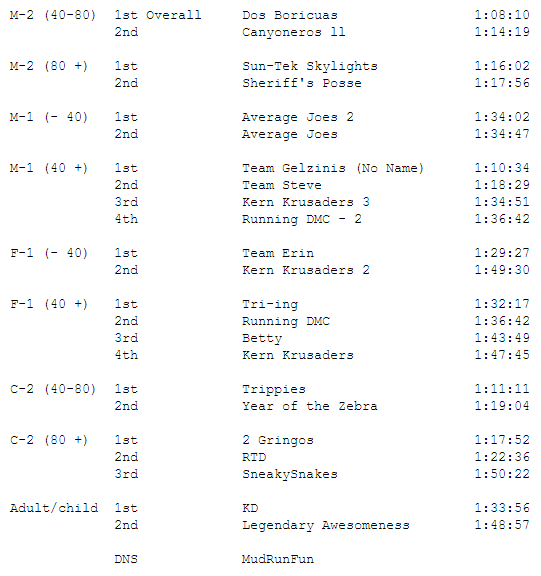 ———————————————————————
Run and Paddle Races are a great way to get in a good workout and see spectacular scenery.
In the Team division, one person runs approximately 3 miles on well marked trails. Their partner waits for them at the water, where they both paddle a canoe on a 3-mile course. Canoes, paddles and PFDs are all supplied.
In the Solo division racers complete both parts of the race. Solo racers must supply their own canoe or kayak.
This event is part of a three-race series sponsored by Travel Country Outdoors. Enter all three races to be eligible for hundreds of dollars in prizes.
For more information contact Rod Price at (407) 227-5606.
[Disciplines involved: Running, Paddling]
Date: April 18, 2015
Location:
Katies Landing (map)
Sanford, FL
Schedule:
Check In: 7:00AM
Race Start: 8:00AM
Division
Team Race (Combined Ages)
Kayak (Solo) Race
Men
30-79 / 80 and Over
15-39 / 40 and Over
Women
30-79 / 80 and Over
15-39 / 40 and Over
Co-ed
30-79 / 80 and Over
Adult/Child (8-14)
Please print and fill out the FLX Liability Waiver prior to arriving at check in. This will greatly speed up the check in process. One waiver per team member.
Registration:
Early Registration ends on: 04/10/2015
| | | |
| --- | --- | --- |
| | EARLY | LATE |
| Solo | $35 | $40 |
| Team | $70 | $80 |