Long Distance Orienteering Race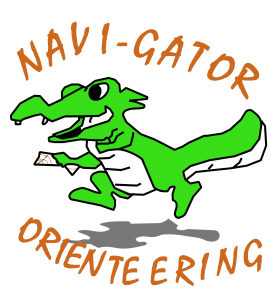 Navi-Gator Cup: 13-17 KM orienteering / adventure race for individuals and teams. Enter as individuals but you can race as a team. A race with a handicap twist. The twist: There will be a section of controls (CPs) where individuals will be able to deduct from the number of controls they must visit according to a handicap system involving deductions for age, navigation experience and gender. Hence the 13 to 17 KM spread.
This is a point-to-point race with a small Score-O section within. Map distribution will be only two minutes before the start. Route choice decisions are made on the run.
Location
1425 NE 58th Ave
Ocala, FL 34470
29.201237, -82.053653
Silver Springs State Park entrance off SR 35 and follow orienteering signs 1 ¼ miles to 'event arena'.
Schedule
Mass Start at 9 AM. Course closes at 1 PM Special prize tee-shirts awarded to all who finish before noon.
Noon onward: Post race refreshment
Registration Fee: $25 per individual less $5 for orienteering association members SI timing stick rental $5 extra.
Mini-Gator: 8 – 10 KM adventure challenge – Same timetable as Navi-Gator Cup with a 9:05 AM start. No prize tee-shirt.
Registration fee: $15 per individual less $5 for orienteering association members.
Registration
Only participants registered on-line by November 30th will be guaranteed a tee shirt prize for successfully finishing the course.
REGISTER HERE: NAVI-GATOR LONG DISTANCE