8 Hour and 24 Hour Adventure Race
The 2016 Blue Ridge Adventure Race will start in downtown Blue Ridge Georgia Saturday May 21, 2016.
Race director Jeff Leininger will be setting 2 incredible courses. Teams will be able to choose between the 8 hour race and the 24 hour race. Both races will start at 9:00AM.
[Disciplines:  Trekking, Biking, Paddling, Navigation, Orienteering]
Both the 8HR and 24HR will start at 9:00am with parking and check-in Downtown Blue Ridge Georgia on May 21st.
Check-in starts at 6:00am-7:30am with instructions and (pre-plotted) map followed a pre-race meeting at 7:30am. Racers will load buses at 8:00am sharp to a secret start location. No Friday check-in. All teammates must be present to check-in and receive instructions. The later you are the shorter the time to prepare.
Breakfast items will be at check-in (fruit, bagels, muffins). Both races will be a trek start, so a staging area will be set-up at check-in for bikes, bins, and paddling gear. During the 8HR race we will be transporting your paddle gear and bikes. For the 24HR race we will be transporting your paddle gear, bikes, and (one per any size team) 27-gallon bin. Team labels for bags will be supplied by us.
There will be a bearing course added to this years race so team will need to have a basic understanding on how to shoot a bearing and count steps. Both 8 and 24 hour races.
Both races are USARA National Qualifiers.
Water and snacks will be provided at every TA and one or two stores along the way, so bring cash.
Date: May 21, 2016
Location:
Blue Ridge, GA (map)
900 East Main Street
Blue Ridge, GA 30513
Sponsors: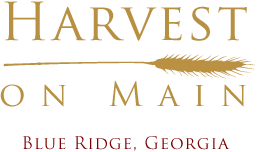 Race Reports:
Results:
If you have any questions about the results, please contact Jeff at jeff@flxadventures.com. Final results will be posted in the leaderboard below soon…