Family 1-2 Hour, Sport 4 Hour, and Elite 18 Hour Adventure Race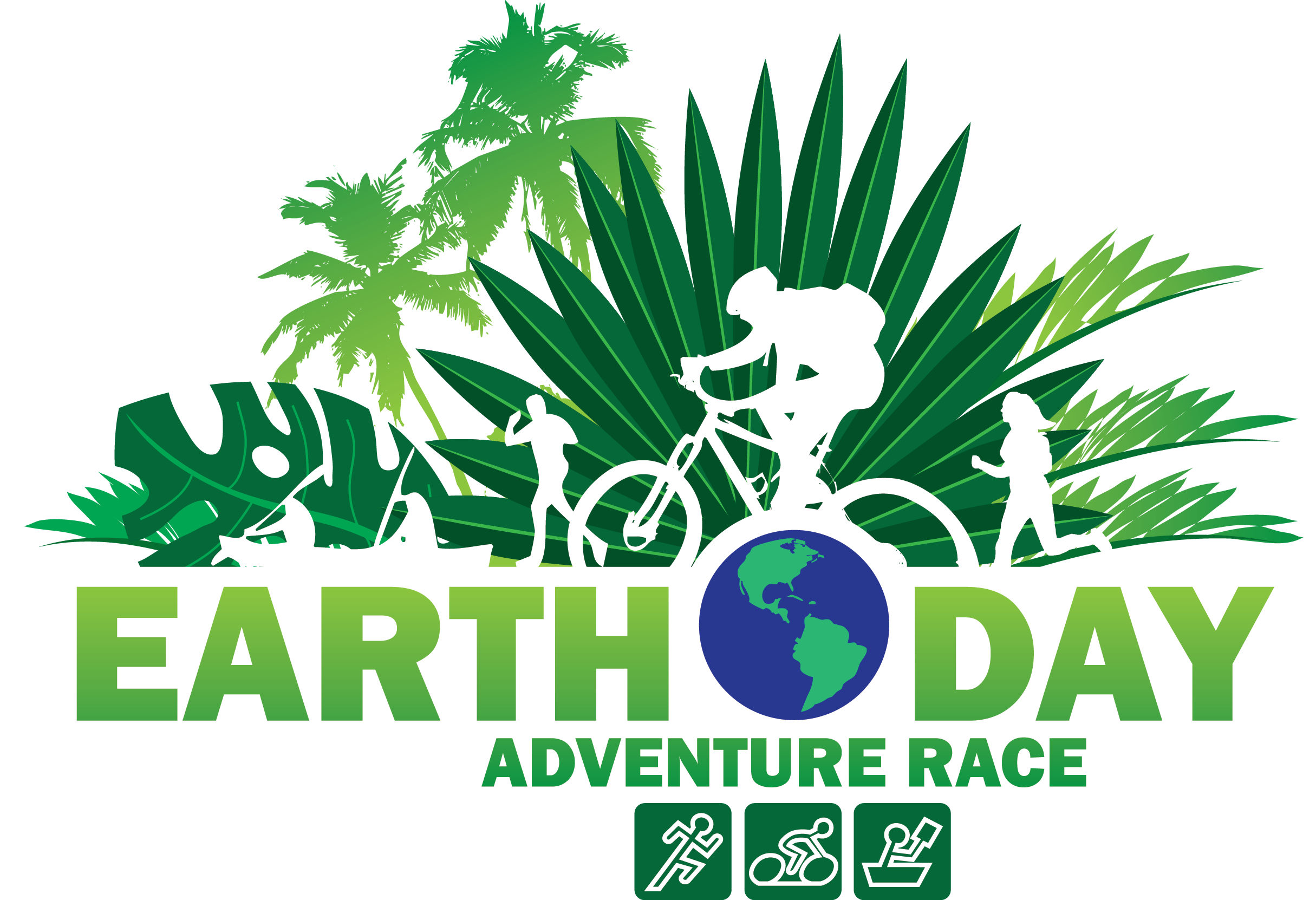 The 2017 Earth Day Adventure Race is shaping up to be an epic event!
The Elite Race should take about 16.5 hours to clear the course. There will be two paddle segments, three bike segments, at least a few trekking segments, special tasks, and even a special event segment. We will be keeping the tradition of reuse, recycle, and repurpose alive. We will be giving a new carbon paddle away. Just remember that if you win the paddle, you must give yours away.
The Sport Race should be clearable in just under 3 hours, allowing 4 hours to collect as many CPs as possible. It will feature a great lake paddle with a portage, some awesome single and double track, and a fun foot segment. We will be giving a few hydration packs away in this event, but remember you will have to give yours up to get the new one.
The Family Race will feature some of the same areas as the Sport Race, but should only have about 1.5 miles on boat, 2.5 miles on bike and about a mile on foot.
Race Update
I hope everyone is ready for what is going to be a great event.
This is a USARA Nationals qualifying event, make sure to bring your $8 cash for your one day membership to USARA. We will follow USARA Rules and we will be following the USARA Required Gear List.
There will be gear checks during the event.
Teams will be allowed 1 Paddling Gear bag, that we will transport to and from the Boat TAs. You can put dry/wet clothes in them. If you are going to try to clear the course, you will get your feet wet.
There are 2 Special Tasks on the first bike segment. You are not allowed to wear your cleated bike shoe for those tasks. You must transport a pair of non-cleated bike shoes/sneakers to use during those tasks.
Each team member will need to go to treetotree.EZWaiver.com and follow the instructions from there. Please do this by Thursday April 20, 2017.
I am offering 1CP point for teams (at least half the team) that show up and check in with me by 10:30am and spend 1 hour helping with the Sport teams' logistics, AR 101.
If you are arriving after 12noon please use extreme caution while pulling into the parking area at Layfette Heritage Park. All elite teams will park in the same area. Do not plan on using your car as a TA.
Do some squats all this week. See you Saturday, thanks, Craig
[Disciplines:  Trekking, Biking, Paddling, Navigation, Orienteering]
Dates: April 22, 2017
Location:
Lafayette Heritage Trail Park (map)
4900 Heritage Park Blvd
Tallahassee, FL 32311
Schedule:
| | | | |
| --- | --- | --- | --- |
| | ELITE 18-HOUR | SPORT 4-HOUR | FAMILY 1-2-HOUR |
| Check In | 12:30PM | 10:00AM | 12:00PM |
| Pre-race Meeting | 3:00PM | 11:30AM | 1:30PM |
| Start | 3:30PM | 12:00PM | 2:00PM |
| Finish | 10:30AM (April 23) | 4:00PM | 4:00PM |
| Post Race | 11:00AM (April 23) | 4:30PM | 4:30PM |
In order to speed up the check in process on race day, please download and fill in the FLX Liability Waiver for each team member, and bring to the race with you.
Rules:
Please click to read the Event Rules.
Gear:
Please click to read the Mandatory Gear.
Looking for a Team?
If you are looking for a team to join, or looking to find some teammates, please feel free to post a message on the Florida Adventure Racing Facebook page.
Registration:
Early registration ends: 2/21/2017
Regular registration ends: 3/21/2017 **
Late registration ends: 4/18/2017
** Please note, if you register after regular registration ends, you might not receive a race specific t-shirt.
| | | | |
| --- | --- | --- | --- |
| FAMILY 1-HOUR | EARLY | REGULAR | LATE |
| 4-Person Team | $100 | $120 | $160 |
| 3-Person Team | $75 | $90 | $120 |
| 2-Person Team | $50 | $60 | $80 |
| | | | |
| --- | --- | --- | --- |
| SPORT 4-HOUR | EARLY | REGULAR | LATE |
| 4-Person Team | $320 | $380 | $440 |
| 3-Person Team | $225 | $270 | $315 |
| 2-Person Team | $150 | $180 | $210 |
| Solo | $75 | $90 | $105 |
| | | | |
| --- | --- | --- | --- |
| ELITE 18-HOUR | EARLY | REGULAR | LATE |
| 4-Person Team | $480 | $540 | $600 |
| 3-Person Team | $345 | $390 | $435 |
| 2-Person Team | $230 | $260 | $290 |
| Solo | $115 | $130 | $145 |