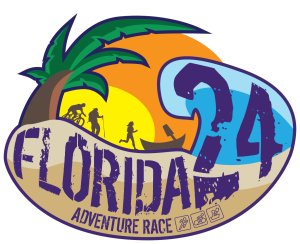 Sport 4 Hour, and Elite 24 Hour Adventure Race
About the Race
The inaugural Florida 24 Adventure Race will take place on Saturday, December 30, 2017 at Florida Caverns State Park.
We will have races in two categories; Sport and Elite.
Thanks to #FloridaCavernsStatePark for all their help in planning this event. We are working on some special challenges for both the Elite and Sport races. You will see parts of Florida that you didn't know existed. Primitive camping is included for each team.
The Elite Race is a 2018 USARA Nationals Qualifier event. The race will have teams Biking to a Boat Start, with us transporting each teams Boat Gear to the Boat Start and Bikes back to the Main TA. Pending on water levels, teams will have a trek to pack tubing/rafting to trek segment. (You might want to bring so sort of pump, I'll have more specific info at the end of next week). We will have water and snacks at all manned transition areas.
The Sport race will have teams using the Main TA to go out and back for each segment. We will transport any team paddling gear to the Boat TA for all teams. Please have a team paddling bag.
Stay tuned for more details…
[Disciplines involved: Trekking, Biking, Paddling, Navigation, Orienteering]
Date
Saturday, December 30, 2017
Location
Florida Caverns State Park (map)
3345 Caverns Rd
Marianna, FL 32446
Schedule
| | | |
| --- | --- | --- |
| | ELITE 24-HOUR | SPORT 4-HOUR |
| Check In | 6:00AM (Dec 30) | 8:00AM (Dec 30) |
| Pre-race Meeting | 7:30AM (Dec 30) | 9:30AM (Dec 30) |
| Start | 8:00AM (Dec 30) | 10:00AM (Dec 30) |
| Finish | 8:00AM (Dec 31) | 2:00PM (Dec 30) |
| Post Race | 8:30AM (Dec 31) | 2:30PM (Dec 30) |
Rules, Gear, Waiver
Please click to read the Event Rules.
Please click to read the Mandatory Gear.
Please print and fill out the FLX Race Waiver (one per racer) and bring on race day, this will greatly speed upÊthe check-in process.
Looking for a Team?
If you are looking for a team to join, or looking to find some teammates, please feel free to post a message on the Florida Adventure Racing Facebook page.
Registration:
Early registration ends: 10/31/2017
Regular registration ends: 11/28/2017 **
Late registration ends: 12/26/2017
** Please note, if you register after regular registration ends, you might not receive a race specific t-shirt.
Registration Fees:
| | | | |
| --- | --- | --- | --- |
| SPORT 4-HOUR | EARLY | REGULAR | LATE |
| 4-Person Team | $320 | $380 | $440 |
| 3-Person Team | $225 | $270 | $315 |
| 2-Person Team | $150 | $180 | $210 |
| Solo | $75 | $90 | $105 |
| | | | |
| --- | --- | --- | --- |
| ELITE 24-HOUR | EARLY | REGULAR | LATE |
| 4-Person Team | $560 | $620 | $680 |
| 3-Person Team | $405 | $450 | $495 |
| 2-Person Team | $270 | $300 | $330 |
| Solo | $135 | $150 | $165 |