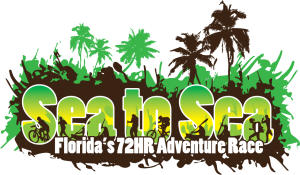 The Florida Sea to Sea is an annual 72 hour race that crosses the state of Florida. This year racers will meet in Cedar Key Florida, be bussed to the east coast and spend the next 3 days continuously making their way back across the state to Cedar Key.
The race will involve sections of trekking, paddling canoes (boats supplied), and mountain biking on trails and roads. Competitors should expect to take 3-12 hours for each race section with multiple transitions from discipline to discipline.
Racers will need to be able to navigate using map and compass, with aerial, road, and topographic maps.  Registration for regular and relay teams is available.
[Disciplines involved: Trekking, Biking, Paddling, Navigation, Orienteering]
Date: March 5 – 8, 2015
Location:
Cedar Key, FL (map)
Schedule, Registration, and a lot more information can be found at our dedicated race site: The Florida Sea to Sea
Please print and fill out the FLX Liability Waiver prior to arriving at check in. This will greatly speed up the check in process. One waiver per team member.
Race Results (Official)
Link to Maps
Link to Passports
Full Race Results Spreadsheet (click here)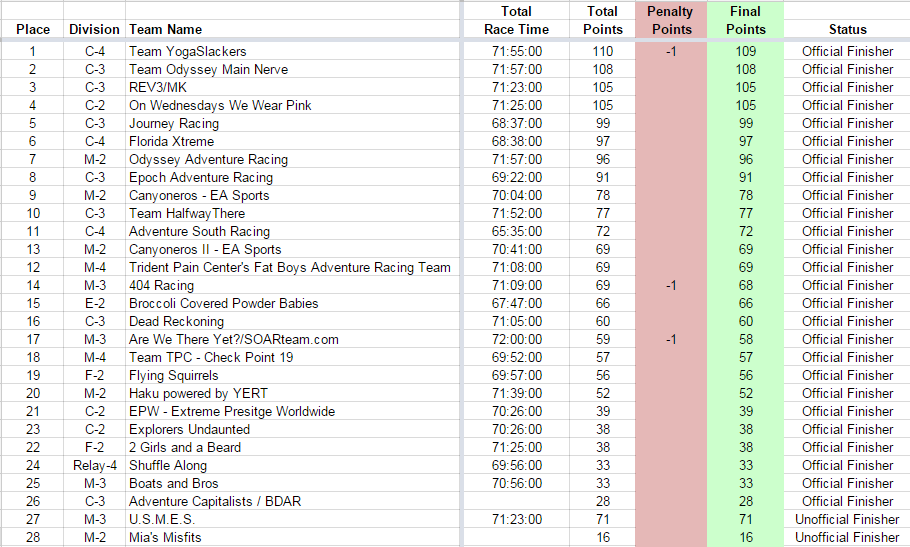 Penalties:
– Team Yogaslackers: 1 point for outside assistance (for receiving bike from non-competitor).
– Team Are We There Yet?: 1 point for violation of team separation rule on bike to Newnan Lake.
– Team 404 Racing: 1 point for outside assistance.
Please email results@flxadventures,com with description of conditions of violation for any appeals. Final decision will be determined by USARA staff.