Family 1 Hour, Sport 4 Hour, and Elite 8 Hour Adventure Race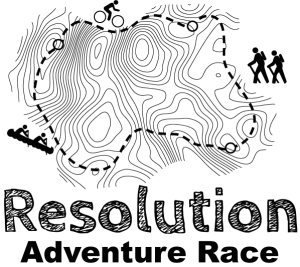 Kick your new year into gear at the Resolution AR and welcome in 2016 the right way.
Everyone makes a promise to better themselves in January. Don't wait to make the change. Make the promise now to inject adventure into your life in the new year.
The event will be action packed as you and your team race all around the Croom Tract at Withlacoochee State Forest Forest on Foot, Boat, and Bike.
We will have races in 3 categories; Family, Sport, and Elite.
The race is returning to Withlacoochee State Forest. There will be some great single track biking and trekking along the Croom trails. If you have never been there, you are in for quite a treat. Paddling will take place in the beautiful Withlacoochee River. The 2015 race had 40 teams, we hope to get that many (or more) for 2016.
The 2015 race was staged at the Tucker Hill Recreation Area, but in 2016 the race will be staged at the Silver Lake Recreation Area. This move will open up a whole new set of biking and hiking trails for us to explore, so the race course will be completely different.
Regular registration for the race ends on Monday (12.21.2015), so register now to take advantage of the reduced registration fees!
I will keep posting updates and videos as I continue to scout and set the course. Stay tuned and get ready for a great 2016 season opener!
[Disciplines:  Trekking, Biking, Paddling, Navigation, Orienteering]
Scouting and Updates Videos: Video 1 | Video 2 | Video 3
Date: January 16, 2016
Location:
Withlacoochee State Forest
Silver Lake Recreation Area (map)
31472 Silver Lake Rd
Brooksville, FL 34602
Race Maps and Passports:
Race Reports:
Race Video:
Photos:
To see photos or to upload your own photos, please visit the photos page below. We encourage all teams to upload their own photos: