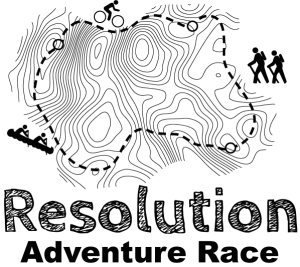 Family 1-2 Hour

,

Sport 4 Hour

, and

Elite 8 Hour

Adventure Race
About the Race
What better way to start off the new year than by heading out into the woods for a day full of biking, paddling, trekking, and more fun activities! So kick your new year into gear at the Resolution Adventure Race and welcome in 2018 the right way.
Everyone makes a promise to better themselves in January. Don't wait to make the change. Make the promise now to inject adventure into your life in the new year.
The event will be action packed as you and your team race all around the Croom Tract at Withlacoochee State Forest Forest on Foot, Boat, and Bike.
We will have races in 3 categories; Family, Sport, and Elite.
For the 4th year in a row the race is returning to Withlacoochee State Forest. There will be some great single track biking and trekking along the Croom trails. If you have never been there, you are in for quite a treat. Paddling will take place in the beautiful Withlacoochee River. A total of 56 teams came out for the race in 2017. So let's break that record for 2018!
The race will once again be staged at the Silver Lake Recreation Area. But expect to hike and bike some different trails this year. Race director Manny Otero is already hard at work designing a course that everyone will love! Stay tuned for more updates (and some videos) as Manny continues to work on the course.
If you have any questions about the race, please feel free to contact Manny at manny@flxadventures.com.
[Disciplines involved: Trekking, Biking, Paddling, Navigation, Orienteering]
Location
Withlacoochee State Forest
Silver Lake Recreation Area (map)
31472 Silver Lake Rd
Brooksville, FL 34602
Schedule
Please note: The AR 101 Class is not mandatory. This is only for teams that feel they want a quick clinic on adventure racing and what to expect during the race. This is geared mostly for novice racers.
| | | | |
| --- | --- | --- | --- |
| | ELITE 8-HOUR | SPORT 4-HOUR | FAMILY 2-HOUR |
| Check In | 6:00AM | 9:00AM | 12:00PM |
| AR 101 Class | N/A | 10:00AM | 1:00PM |
| Pre-race Meeting | 7:30AM | 11:30AM | 1:30PM |
| Start | 8:00AM | 12:00PM | 2:00PM |
| Finish | 4:00PM | 4:00PM | 4:00PM |
| Post Race | 4:30PM | 4:30PM | 4:30PM |
Rules, Gear, Waiver
Please click to read the Event Rules.
Please click to read the Mandatory Gear.
Besides the mandatory gear Sport and Elite teams will also need to have a 1:24k UTM tool. One like this one, this one, this one, or this one.
If you need to brush up on your UTM plotting skills, please see this guide.
Please print and fill out the FLX Race Waiver (one per racer) and bring on race day, this will greatly speed up the check-in process.
Looking for a Team?
If you are looking for a team to join, or looking to find some teammates, please feel free to post a message on the Florida Adventure Racing Facebook page.
Registration:
Early registration ends: 12/12/2017
Please note, if you register after early registration ends, you might not receive a race specific t-shirt.
Registration Fees:
| | | |
| --- | --- | --- |
| FAMILY 2-HOUR | EARLY | REGULAR |
| Per Racer Fee | $30 | $35 |
| | | |
| --- | --- | --- |
| 4-HOUR & 8-HOUR | EARLY | REGULAR |
| Per Racer Fee | $90 | $100 |