Family 1-2 Hour, Sport 4 Hour, and Elite 12 Hour Adventure Race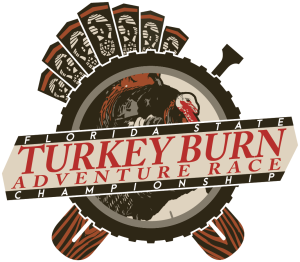 The Turkey Burn AR is back on 2016 for it's 14th installment! This year's race goes back to beautiful Wekiwa Springs State Park with three great races.

Family Racers – This race will be a ton of fun. All you need is bike, a good pair shoes, a compass, and a sense of adventure. You will be able to have a blast with about 5 miles of biking, 2 miles of hiking, and a nice paddle in beautiful Wekiva Springs.
Sport Racers – The challenge increases. With 4 hours to complete the course the racers can expect some single track biking, some true off-road orienteering, and an incredible paddle. Be sure to bring your compass and your A game – this will be a fantastic race.

Elite Racers – This is it – the title of top elite Florida team is on the line. A 4 AM start will allows for both dark and light racing and the 12 hour format provides a true challenge of speed and endurance.
The Elite race will be a USARA qualifier. There will be a USARA licensing fee due in cash at check in. Either $8.00 daily fee, $35.00 annual membership, or bring your USARA membership card.
Race directors Dave Brault and Jim Feudner are putting together an excellent race and a very fun course for all racers.
[Disciplines:  Trekking, Biking, Paddling, Navigation, Orienteering]
Date: December 3, 2016
Location:
Wekiwa Springs State Park (map)
Youth Camp Area
1800 Wekiwa Cir
Apopka, FL 32712