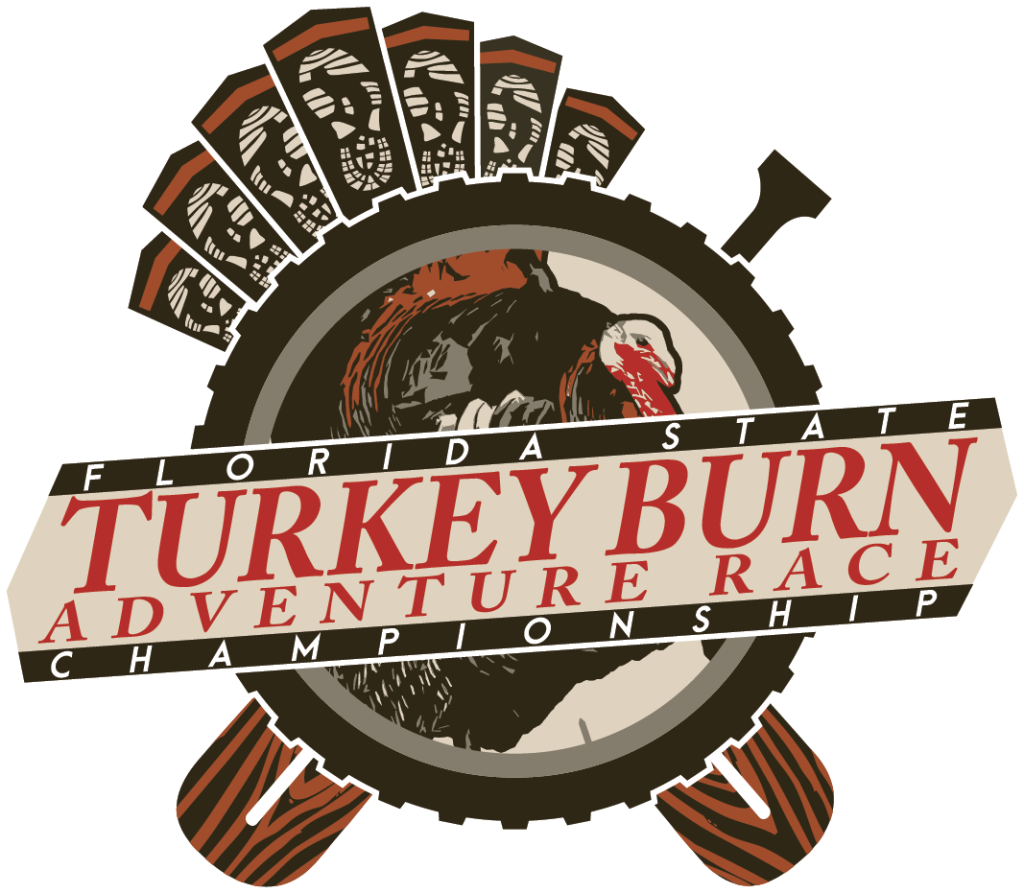 Family 1-2 Hour

,

Sport 4 Hour

, and

Elite 12 Hour

Adventure Race
About the Race
The Turkey Burn Adventure Race will be celebrating its 15th anniversary in 2017!
Race director Dave Brault, who has been the race's course designer since it's inception in 2003, has some amazing fun surprises in store for all teams! Dave's course have offered some of the most challenging strategy, navigation, and terrain for elite racers. They have also offered some of the most fun you can have for sport and family racers.
The Turkey Burn Elite race will be a USARA qualifier race. Elite teams remember that each racer in your team will need to bring the $8.00 on race day or your USARA membership card. You will be able to apply for a USARA membership or renewal on race day ($35.00). This only applies to Elite Race racers and if you have any question – please let us know (info@flxadventures.com).
Also huge congratulations to Good'Nuff and Team Disoriented who ranked 2nd and 5th in the 2017 rankings and will be battling along with plenty of other great teams for the title of Florida State AR Champion. Elite teams should also be prepared for all the things that come with Elite class racing (including UTM plotting). The TB will count towards the 2018 National Rankings.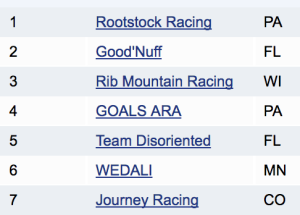 Family and Sport racers should also be prepared for an incredibly good time and  race. Camp Joy near Rock Springs Run and Kelly Park offers the perfect terrain for adventure racing of all levels. The spring fed waters are crystal clear and beautiful, the terrain offers off-road biking appropriate for all levels of bike from family to sport level. The area has wonderful trails and is well-mapped. Family racers – this is a perfect spot for the entire family and a great race to bring all the kids and race with them. We expect beautiful weather at this time of year – so this is the best of everything that you can expect.
Register NOW and start getting ready for an incredible experience.
Camping
Camping and beds (bunk beds) are available at the race site for a very small fee. If interested, please email Dave at dave@flxadventures.com.
[Disciplines involved: Trekking, Biking, Paddling, Navigation, Orienteering]
Date
Saturday, December 2, 2017
Location
Camp Joy (Kelly Park) (map)
5303 Baptist Camp Rd
Apopka, FL 32712
Schedule
| | | | |
| --- | --- | --- | --- |
| | ELITE 12-HOUR | SPORT 4-HOUR | FAMILY 1-HOUR |
| Check In | 2:00AM | 10:00AM | 1:00PM |
| Pre-race Meeting | 3:30AM | 11:30AM | 1:30PM |
| Start | 4:00AM | 12:00PM | 2:00PM |
| Finish | 4:00PM | 4:00PM | 4:00PM |
| Post Race | 4:30PM | 4:30PM | 4:30PM |
Rules, Gear, Waiver
Please click to read the Event Rules.
Please click to read the Mandatory Gear.
Please print and fill out the FLX Race Waiver (one per racer) and bring on race day, this will greatly speed upÊthe check-in process.
Looking for a Team?
If you are looking for a team to join, or looking to find some teammates, please feel free to post a message on the Florida Adventure Racing Facebook page.
Registration:
Early registration ends: 10/3/2017
Regular registration ends: 10/31/2017 **
Late registration ends: 11/28/2017
** Please note, if you register after regular registration ends, you might not receive a race specific t-shirt.
Registration Fees:
| | | | |
| --- | --- | --- | --- |
| FAMILY 1-HOUR | EARLY | REGULAR | LATE |
| 4-Person Team | $100 | $120 | $160 |
| 3-Person Team | $75 | $90 | $120 |
| 2-Person Team | $50 | $60 | $80 |
| | | | |
| --- | --- | --- | --- |
| SPORT 4-HOUR | EARLY | REGULAR | LATE |
| 4-Person Team | $320 | $380 | $440 |
| 3-Person Team | $225 | $270 | $315 |
| 2-Person Team | $150 | $180 | $210 |
| Solo | $75 | $90 | $105 |
| | | | |
| --- | --- | --- | --- |
| ELITE 12-HOUR | EARLY | REGULAR | LATE |
| 4-Person Team | $420 | $480 | $540 |
| 3-Person Team | $300 | $345 | $390 |
| 2-Person Team | $200 | $230 | $260 |
| Solo | $100 | $115 | $130 |