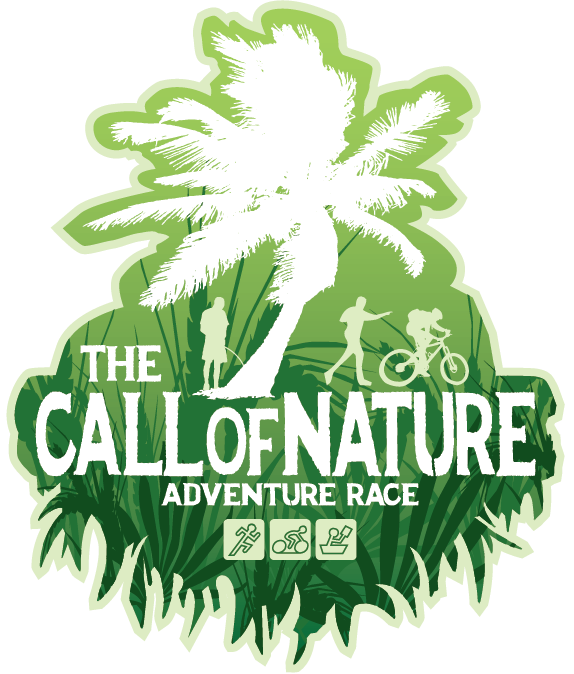 Family 1-2 Hour

,

Sport 4 Hour

, and

Elite 8 Hour

Adventure Race
About the Race
When the leaves are falling and the weather is finally cooling off in our beautiful state, what better way is there to kick off the holiday season than by getting out in nature for some fun with a bunch of adventurous friends? Enter, The Call of Nature Adventure Race…
Staged at Withlacochee River Park, this new FLX race will feature a location rarely used before. That means new challenges and new adventures for all!
Long time Elite and experienced adventure racer Hank Pogorzelski (assisted by race director Manny Otero) will be designing a course that everyone is sure to love!
So mark your calendars now for what is sure to be another epic FLX race!
More details will follow.
If you have any questions about the race, please feel free to contact Manny at manny@flxadventures.com.
[Disciplines involved: Trekking, Biking, Paddling, Navigation, Orienteering]
Dates and Schedule
November 11, 2017
Please note: The AR 101 Class is not mandatory. This is only for teams that feel they want a quick clinic on adventure racing and what to expect during the race. This is geared mostly for novice racers.
| | | | |
| --- | --- | --- | --- |
| | ELITE 8-HOUR | SPORT 4-HOUR | FAMILY 1-HOUR |
| Check In | 6:00AM | 9:00AM | 12:00PM |
| AR 101 Class | N/A | 10:00AM | 1:00PM |
| Pre-race Meeting | 7:30AM | 11:30AM | 1:30PM |
| Start | 8:00AM | 12:00PM | 2:00PM |
| Finish | 4:00PM | 4:00PM | 4:00PM |
| Post Race | 4:30PM | 4:30PM | 4:30PM |
Location
Withlacoochee River Park (map)
12449 Withlacoochee Blvd
Dade City, FL 33525
Rules, Gear, Waiver
Please click to read the Event Rules.
Please click to read the Mandatory Gear.
Please print and fill out the FLX Race Waiver (one per racer) and bring on race day, this will greatly speed up the check-in process.
Looking for a Team?
If you are looking for a team to join, or looking to find some teammates, please feel free to post a message on the Florida Adventure Racing Facebook page.
Registration:
Early registration ends: 10/03/2017
Regular registration ends: 10/24/2017 **
Late registration ends: 11/07/2017
** Please note, if you register after regular registration ends, you might not receive a race specific t-shirt.
Registration Fees:
| | | | |
| --- | --- | --- | --- |
| FAMILY 1-HOUR | EARLY | REGULAR | LATE |
| 4-Person Team | $100 | $120 | $160 |
| 3-Person Team | $75 | $90 | $120 |
| 2-Person Team | $50 | $60 | $80 |
| | | | |
| --- | --- | --- | --- |
| SPORT 4-HOUR | EARLY | REGULAR | LATE |
| 4-Person Team | $320 | $380 | $440 |
| 3-Person Team | $225 | $270 | $315 |
| 2-Person Team | $150 | $180 | $210 |
| Solo | $75 | $90 | $105 |
| | | | |
| --- | --- | --- | --- |
| ELITE 8-HOUR | EARLY | REGULAR | LATE |
| 4-Person Team | $380 | $440 | $500 |
| 3-Person Team | $270 | $315 | $360 |
| 2-Person Team | $180 | $210 | $240 |
| Solo | $90 | $105 | $120 |